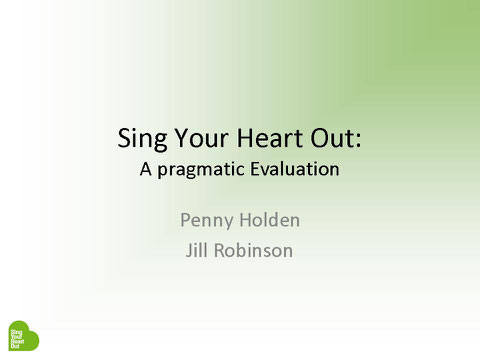 The whole SYHO project, including the need for evaluation, was initiated by Tracy Morefield, a psychotherapist working at Hellesdon Hospital, in Norfolk. It was her work and inspiration that established the values and saw the first workshops run in 2005.
Since those early days Penny Holden has been centrally involved and has taken a leading role in ensuring that the evaluation continued and that the data was collected systematically and recorded meticulously.
More recently Jill Robinson become involved to help analyse the data and pursue funding for further research.
This presentation reports some findings from the evaluation. We'll briefly describe SYHO and its evaluation and then summarise some of the key findings.