Outdoor Summer Sings
This summer we are going to try some outdoor singing sessions.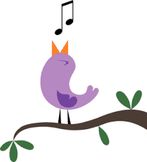 Due to the current situation,
you will need to do the following to take part
Bring and wear a face-covering when not singing;
Sign in and provide track & trace information on arrival;
If you wish you can..
Bring your own water/refreshments.
Bring a chair or something to sit on.
Bring an umbrella or sun hat,
   the sessions will go on whatever the weather!
Give us feedback about the session .
However, the most important thing is
that we so look forward to
seeing you all in the real world again !
Monday 16th August 2021
Monday 16th August 2021
Tuesday 17th August 2021
Wednesday 18th August 2021
Thursday 19th August 2021
10:30- 12:00
2:00 -  3:30
10:30 -12:00
2:00 - 3:30
2:00 - 3:30
Venues
Great Yarmouth, Yarmouth Minster grounds , click here for map
Sheringham, outside Methodist church, click here for map
Attleborough,Recreation Ground click here for map
Norwich, outside St Catherines, click here for map
Kings Lynn, Outside Church rooms, in The Walks, click here for map