Summer Big Sing
Attleborough , Friday 15th July 2016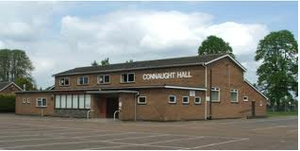 Regular singers from all four Sing Your Heart Out Groups are invited to join us at the Connaught Hall
(not the bowls club!)
for a great get-together on Friday 15th July.
Please note, this event is a celebration of the years work, a chance  for all our regular singers to enjoy singing together the songs they have learned. 
10.15 am. Welcome  Warble  -  A casual singalong session of familiar and easy songs.  Hot drinks available.
11:00 -12:00  Singing
12:00 Lunch
1:00- 2:00 Singing
2:00 Tea
2:30- 3:15 Singing
Singing sessions will be led by all four of our voice coaches
 Chrissy, Jane,  Johanna & Kimberley 
Map, directions and travel information