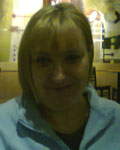 Some time ago I was in hospital, and there was an advert on the ward about Sing Your Heart Out. It said it was a workshop for staff and patients together to chill and sing. So I tried this twice, and it was ok. However I left hospital and lost touch with the group.
Sometime later I saw it advertised in the Evening News and went along to a workshop. I was brought up to train in a choir with formal singing and as an adult always enjoyed the music in church of different Gospel styles. However, I wanted to try again to sing something contemporary not in church. I remembered how I enjoyed folk music as a girl in primary school and I was in the school choir. When I trained as a chorister in childhood my sister and I raced to see who could achieve it first. We left the choir before both reached the target of chorister. I was so disappointed, as I wanted to beat my older sister at something.
Sing your heart out workshops are fun, and therapeutic for me. I have been with them for about 6 months now and I have made new contacts as a result. I love the method of Chrissy's teaching music theory. In comparison with some formal choir I belong to she stretches our vocal chords and helps us to chill in the process. If I had a goal it would be to sing solo/duet for SYHO workshop in public. I would like to see SYHO do a CD for some fundraising for the group as some of the singing is gorgeous blending harmonies.
Please come and join us, we are looking for new recruits, and the singing voice does not have to have perfect pitch. I found my register of pitch in this group by trying different sounds and some exercise on the voice. I LOVE SINGING and I want to sing in Heaven too.
 Pamella Main