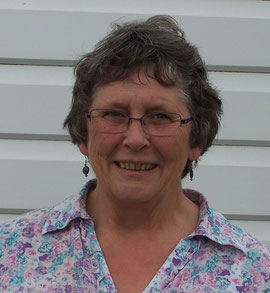 I first got to know about Sing Your Heart Out in 2010 when I was asked to join a small steering group planning to set up a new SYHO group in the Attleborough/Wymondham area. My main qualification was that I lived in Wymondham and had lots of good contacts there. No chance of a quiet retirement, then!
The group duly got going and we've been singing happily ever since. We get an average of about 40 people at each session and it feels like a very friendly group to be part of.
I have a strong personal commitment to what SYHO stands for. Experience of my mother's mental illness, a professional interest and experience as a teacher of health and social care and involvement as a trustee of the Ashcroft Project have all kept me in touch with developments in the mental health field over a long period.
When I was asked to join the SYHO project I'd only recently taken up singing and was loving it. So SYHO brought all sorts of threads together for me and it's great to be able to help an organisation which clearly has such positive effects on its members.
Kate Wood