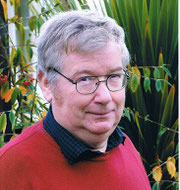 Born in 1953 and Educated in West London, I was first employed in local government. The earliest sign of depressive behaviour was evidenced before then at University, where I overreacted to disappointed love. A pattern of mood Swings, sometimes severe, dogged me for years, although I wasn't diagnosed as bipolar until later at a private clinic.
I now try and keep well through being meaningfully occupied in a wide range of voluntary activities, I also recognise the positive values of medication prescribed for me.
Taking part in the SYHO workshops has given me the chance to sing in company without feeling pressurised. I was also involved in Steering Group, which gave me the chance to further the interests of SYHO and get permanent funding. There is no doubt in my mind that singing enhances both physical and mental well being and can be recommended to anyone regardless of their background.
Gerald Pegnall