Freebridge Community Housing's awards ceremony
King's Lynn
Sing Your Heart Out West were invited to sing at this event on Monday 21st April 2013.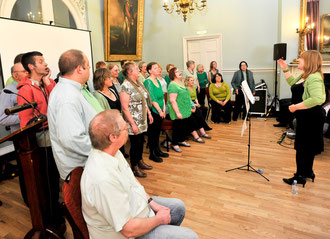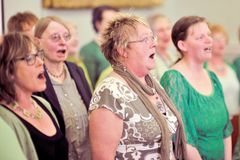 The singing was very well received, and all the singers, many of whom had never performed in public before, had a great time.
KLFM, the local radio station covered this event and included singing and interviews in their broadcast. More details, are available on their blog
Below you can hear three recordings, just click on the links to listen.
When you get to the Sound Cloud website